Services
D.K. Griffith & Company Inc. offers a wide array of financial services ranging from comprehensive financial planning to ongoing investment management.
Each new relationship begins with a free initial consultation where you explain your unique situation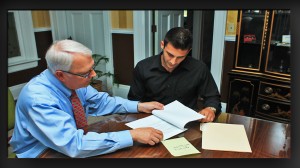 and share your financial goals. After gaining insight into your unique circumstances, we're better suited to assess whether or not our services are of value to you. If we can demonstrate a benefit, we'll provide you with a complimentary assessment of your situation and offer recommendations. This analysis will also clearly articulate our compensation.
Investments and Securities Offered
Mutual Funds
ETFs (Exchange Traded Funds)
Stocks
REITs (Real Estate Investment Trusts)
Alternative Investments
Bonds
Municipal Bonds
Government Bonds
Life Insurance
Whole Life
Variable Life
Term Life
Annuities
Variable Annuities
Immediate Annuities
Fixed Annuities
Money Markets
CDs
Checking Accounts
Accounts with highly secure Internet Access and Mobile/Smartphone
Brokerage Accounts carried by National Financial, LLC (sister company of Fidelity)
Content copyright 2020.  www.dkgriffith.com. All rights reserved.
Securities offered through LifeMark Securities Corp, Member FINRA/SIPC.
LifeMark Securities Corporate Headquarters
400 West Metro Park
Rochester, NY 14623
Phone: 1-800-291-7570
Fax: 585-272-7170
Backoffice: 585-424-5672

Accounts carried by National Financial services, Member NYSE.
DK Griffith & Company is not affiliated with LifeMark Securities.